Marijuana Possession in Texas
Charged with marijuana possession? Call
(915) 308-8850

today!

In both the state and federal criminal justice system, the level of charge a drug offense (misdemeanor or felony) is based on the amount and type of drug that was possessed.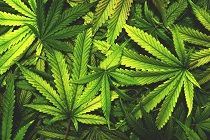 For the possession of marijuana, less than 2 ounces of the drug is considered a Class B misdemeanor; 2 to 4 ounces is a Class A misdemeanor; and possession of marijuana above 4 ounces is a felony charge.
If you are charged with drug possession in Texas for greater amounts, you may be facing charges of possession with intent to sell, distribution or even trafficking.
Experienced El Paso Drug Defense Attorneys
At the Law Offices of Ruben Ortiz, we understand what you are up against if you have been charged with a marijuana drug crime in Texas. Since 2007, Ruben Ortiz has been named the Best Lawyer to Get You Out of Trouble annually in El Paso's What's Up Entertainment Weekly.
Were there drugs in a car in which you were riding with other people? The police can charge everyone with possession, not just the driver or owner of the car. Even if you had no idea the drugs were there, it is still entirely possible you could face charges.
A conviction for the possession of marijuana can have significant consequences, including jail time and a permanent mark on your criminal record.
Before you discuss your arrest with the police, contact the Law Offices of Ruben Ortiz for a consultation. You have the right to an attorney.
AN ADVOCATE YOU CAN TRUST
Reasons to Choose Ruben Ortiz
Exceptional Track Record of Success

Strong & Trusted Advocate for His Clients

Fighting for His Clients Since 1998

Tens of Thousands of Individuals Represented Before State & Federal Courts

Winner of "The Best Lawyer to Get You Out of Trouble" by El Paso's What's Up Entertainment Weekly from 2007-2012

Awarded Top Lawyer for 2016 & 2017 from The Global Directory of Who's Who