MORE EXPERIENCE. BETTER OUTCOMES. Drug Conspiracy
When two or more people agree to commit a crime, it may be defined as conspiracy by state and/or federal law enforcement officials. One common type of conspiracy is "drug conspiracy," which would be the agreement of two or more people to make, sell, transport and/or distribute drugs.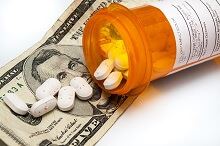 Conspiracy is an offense that is separate from the illegal act itself and may carry additional penalties.
Drug conspiracy cases are often complex and involve many different defendants. If you have been arrested for conspiracy, along with other drug charges in Texas, it is important that you speak with an experienced lawyer as soon as possible. At the Law Offices of Ruben Ortiz, we understand what you are up against if you have been charged with a drug crime in El Paso or the surrounding communities of Texas.
Since 2007, Ruben Ortiz has been named the Best Lawyer to Get You Out of Trouble annually in El Paso's What's Up Entertainment Weekly. If you're in trouble in the El Paso area, call our law firm at (915) 308-8850, or contact us online, to schedule a consultation.
Experienced El Paso Drug Crimes Lawyers
When a prosecutor pursues conspiracy charges, it is not necessary to prove that the offender was present or involved with every stage of the illegal act or knew all of the details. It is enough to show that there was an agreement to participate or an intention to further the plan. A person may have only had a small role and may still be able to be convicted on the conspiracy charge.
In addition, our firm can handle any other drug-related charge, such as drug possession and drug trafficking, that may be related to the drug conspiracy offense. We handle cases across Hudspeth County, including Sierra Blanca and Van Horn.
---
Contact an experienced El Paso drug crimes attorney right away to defend your rights. Call (915) 308-8850 to schedule your consultation.
---
Your Well-Being Is Our #1 Priority
CLIENT TESTIMONIALS
"He got my case dismissed with no problem at all! Very professional lawyer."

Jorge Medina

"Ruben was super patient with my case and was able to relieve any kind of worry. Got it dismissed when it could have easily ruined my future! Highly recommend!!"

David

"Mr. Ortiz got my case dismissed, he was relentless and passionate about my case. I would recommend Mr. Ortiz to anyone, best lawyer in El Paso."

Raul
AN ADVOCATE YOU CAN TRUST Reasons to Choose Ruben Ortiz
Exceptional Track Record of Success

Strong & Trusted Advocate for His Clients

Fighting for His Clients Since 1998
Solutions Start with a Conversation
CONTACT US TODAY
We offer over the phone (FaceTime/WhatsApp) consultations for family law cases at a rate of $0 for 10 minutes or $250 for half an hour. Contact us today to schedule your consultation.