MORE EXPERIENCE. BETTER OUTCOMES. Ecstasy Possession
Charged With Ecstasy Possession in El Paso, Texas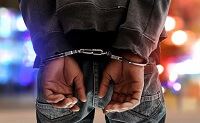 Since the 1990s, the drug Ecstasy has been a popular party drug, especially among teens and young adults attending rave parties. But Ecstasy, otherwise known as MDMA, can have serious side effects and can even cause death. For this reason, law enforcement has no tolerance for those found to be in possession of the drug.
In addition, prosecutors can oftentimes be overzealous when fighting for convictions and have been known to seek maximum penalties for even minor drug crimes. So if you have been charged with Ecstasy possession, you need someone in your corner to protect your legal rights and your future.
An Aggressive Criminal Defense from the Law Offices of Ruben Ortiz
At the Law Offices of Ruben Ortiz, we do not let prosecutors trample over your rights. We will fight tirelessly for you and ensure you are treated fairly. Our Texas law firm has been protecting clients since 1998, and attorney Ortiz is widely known as the go-to criminal defense lawyer in El Paso and Hudspeth County.
When you work with us, you will notice that we are unlike many other criminal defense teams. We are fully invested in each case and truly care about the future and welfare of our clients. Our legal team will take the time to clearly explain the charges against you and help you understand your best options for moving forward. Throughout the legal process, we are here to answer your questions and support you. While full dismissals are always our main priority, we never lose sight of the human aspect of each case. We understand this is more than a legal issue to you — this is about your life and your future.
Contact Our El Paso Drug Crimes Defense Attorney
---
Contact our El Paso Ecstasy possession defense lawyer today at (915) 308-8850. The sooner we start fighting your charges, the better chance we have for a successful outcome. Also serving in Sierra Blanca and Van Horn.
---
Your Well-Being Is Our #1 Priority
CLIENT TESTIMONIALS
"He got my case dismissed with no problem at all! Very professional lawyer."

Jorge Medina

"Ruben was super patient with my case and was able to relieve any kind of worry. Got it dismissed when it could have easily ruined my future! Highly recommend!!"

David

"Mr. Ortiz got my case dismissed, he was relentless and passionate about my case. I would recommend Mr. Ortiz to anyone, best lawyer in El Paso."

Raul
AN ADVOCATE YOU CAN TRUST Reasons to Choose Ruben Ortiz
Exceptional Track Record of Success

Strong & Trusted Advocate for His Clients

Fighting for His Clients Since 1998
Solutions Start with a Conversation
CONTACT US TODAY
We offer over the phone (FaceTime/WhatsApp) consultations for family law cases at a rate of $0 for 10 minutes or $250 for half an hour. Contact us today to schedule your consultation.