MORE EXPERIENCE. BETTER OUTCOMES.
Intoxication Manslaughter/Assault
Free Initial Consultation for all Criminal Defense Cases and Payment Plans for Most Criminal Defense Cases in These Top Banners.
Intoxication Manslaughter and Assault
Drunk driving accidents that cause injuries or death are prosecuted aggressively. You will face similar charges if you are accused of assault while intoxicated.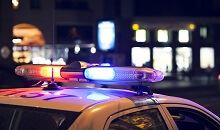 If you are charged with intoxication assault or another serious offense related to drunk driving, talk with Ruben Ortiz to learn about how we can protect your rights.You will need an experienced and dedicated attorney to navigate the difficulties of this kind of criminal case.
The Law Offices of Ruben Ortiz accepts a broad range of assault and violent crime cases, and we have a favorable track record handling both misdemeanor and felony offenses. Ruben Ortiz was born in El Paso and is committed to helping the people of his hometown. If you value having an experienced attorney on your side, choose to work with our firm.
---
For aggressive representation, call (915) 308-8850.
---
Bodily Injury and Intoxication Assault
Ruben Ortiz has successfully defended individuals facing these charges. He starts by critically looking at the facts of the case, looking for holes in the prosecution's argument, and examining evidence. Sometimes these charges involved police misconduct, which Attorney Ortiz can discover and use to your benefit.
You are legally entitled to representation, even when accused of the most serious of crimes. Attorney Ortiz's goal is to get a dismissal. If that cannot be done, he is fully prepared to take your case to trial and fight to protect your rights there.
Contact Our Intoxication Assault Defense Lawyer
---
There is no charge for the first consultation. Please contact us at (915) 308-8850 to schedule a meeting. Ruben Ortiz offers free bond reductions for existing clients. Located in El Paso. We also offer free criminal defense case consultations and affordable payment plans.
---
Your Well-Being Is Our #1 Priority
CLIENT TESTIMONIALS
Trusted People

Oliver T.

He got my case dismissed.

Jorge Medina

Got it dismissed when it could have easily ruined my future

David
AN ADVOCATE YOU CAN TRUST Reasons to Choose Ruben Ortiz
Tens of Thousands of Individuals Represented Before State & Federal Courts

Fighting for His Clients Since 1998

Strong & Trusted Advocate for His Clients

Exceptional Track Record of Success

Best of El Paso 2021-2022 | Personal Injury Law Office

Best of El Paso 2022 | Criminal Law Office
Solutions Start with a Conversation CONTACT US TODAY